Collection: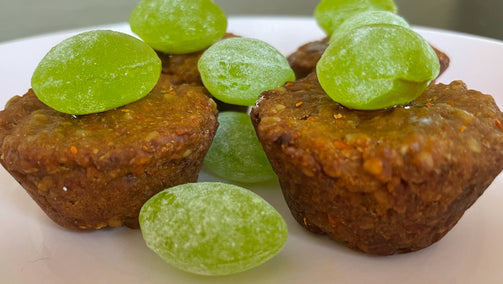 Collection:
Ellie's Horse Treats
Ellie's Horse Treats
Regular price

Sale price

$18.00
Humans will love these, too! These mini muffins are made with fresh carrots, apples and cinnamon instant oatmeal, steel cut oats, flour, oil, molasses, and a mouth watering apple candy on top! They are perishable, so they need to be refrigerated or frozen (no shipping)! I have tested them on numerous horses, even picky babies, and they were a big hit! Let your kids bring them to their horseback riding lessons, or when you are working with your horses…they will all love you!!
Sold at events in smaller quantities, but can also be ordered in advance for pre-sale. Contact me for details.